Doors open at 5pm | Show Starts at 6pm | Food/Drink at 5:30pm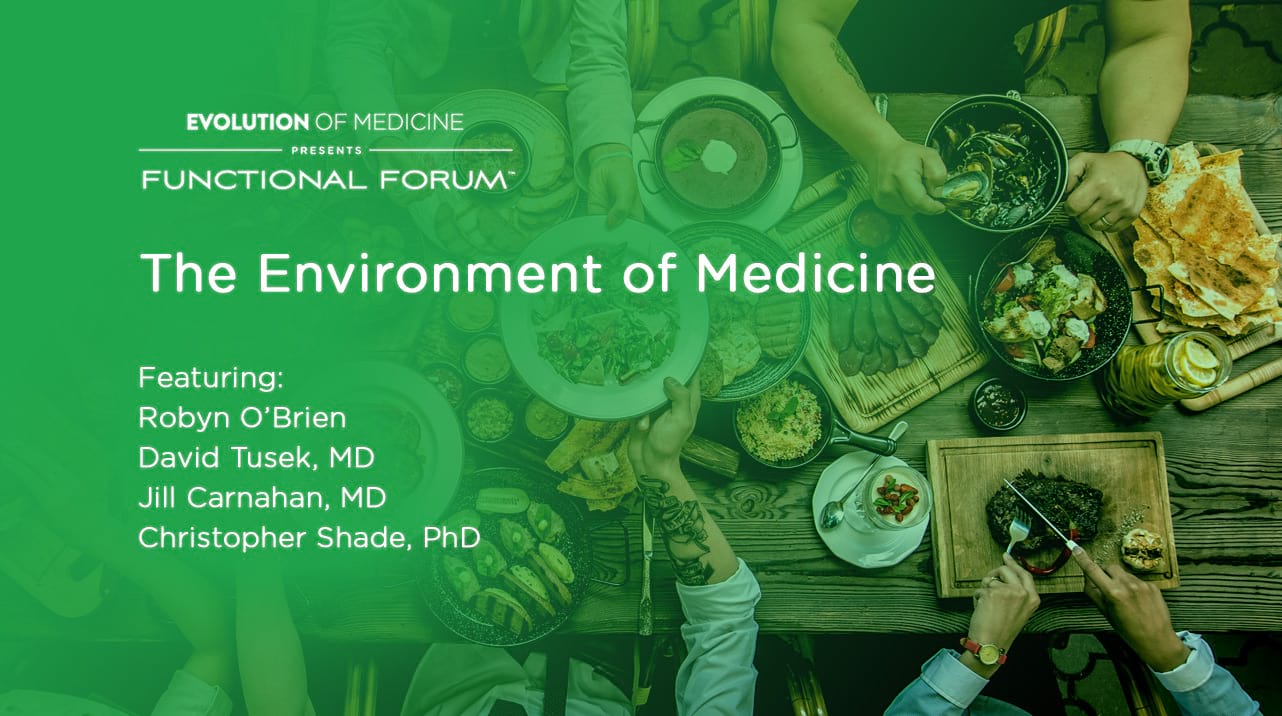 eTown Hall
1535 Spruce St, Boulder, CO 80302
Robyn O'Brien

David Tusek, MD

Jill Carnahan, MD

Christopher Shade, PhD
Evolution of Medicine is thrilled to come back to its original live format in Boulder, Colorado on November 1st. We have partnered with the Boulder Louisville Functional Forum Community, which is hosted by Quicksilver Scientific for this event. Whether you're watching at home or whether you're watching in one of our Functional Forum Communities, you'll be able to Tweet questions to #functionalforum and James will be able to ask your questions to the panel.
At this event, we're going to hear from three incredible speakers who are all operating at the interface of environment and healthcare.
First, we will have Robyn O'Brien. She shot to fame in 2011 with her Ted Talk emerging as an activist, showing how the American food system was creating chronic illness in our children. This led her to an incredible career where she is now one of the founders of Replant Capital, putting significant capital and resources behind farmers looking to switch to regenerative farming methods. She'll be sharing a little bit about that journey on the Forum.
Then, Dr. David Tusek, who earlier this year was featured on our New Models podcast series. He was one of the first doctors in the country to move to a direct primary care model. In this talk, he's going to discuss what it really means to heal patients and what the right environment is in which healing can occur. Calling all of us to a higher level of service for our patients.
Lastly, we'll have Dr. Jill Carnahan, one of the best-known environmental medicine specialists in functional medicine. She's going to be sharing some specific protocols and best practices for dealing with common environmental issues that you're seeing in your patients every day.
Joining the speakers on the panel will be Dr. Christopher Shade who is founder of Quicksilver Scientific and the host of the Boulder Functional Forum Community.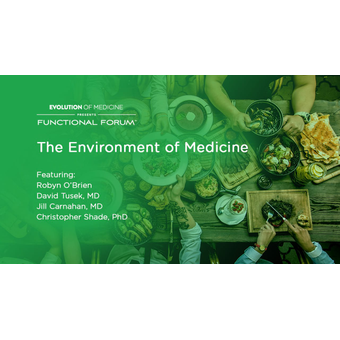 1535 Spruce St, Boulder, CO 80302, USA