Registration for this event has passed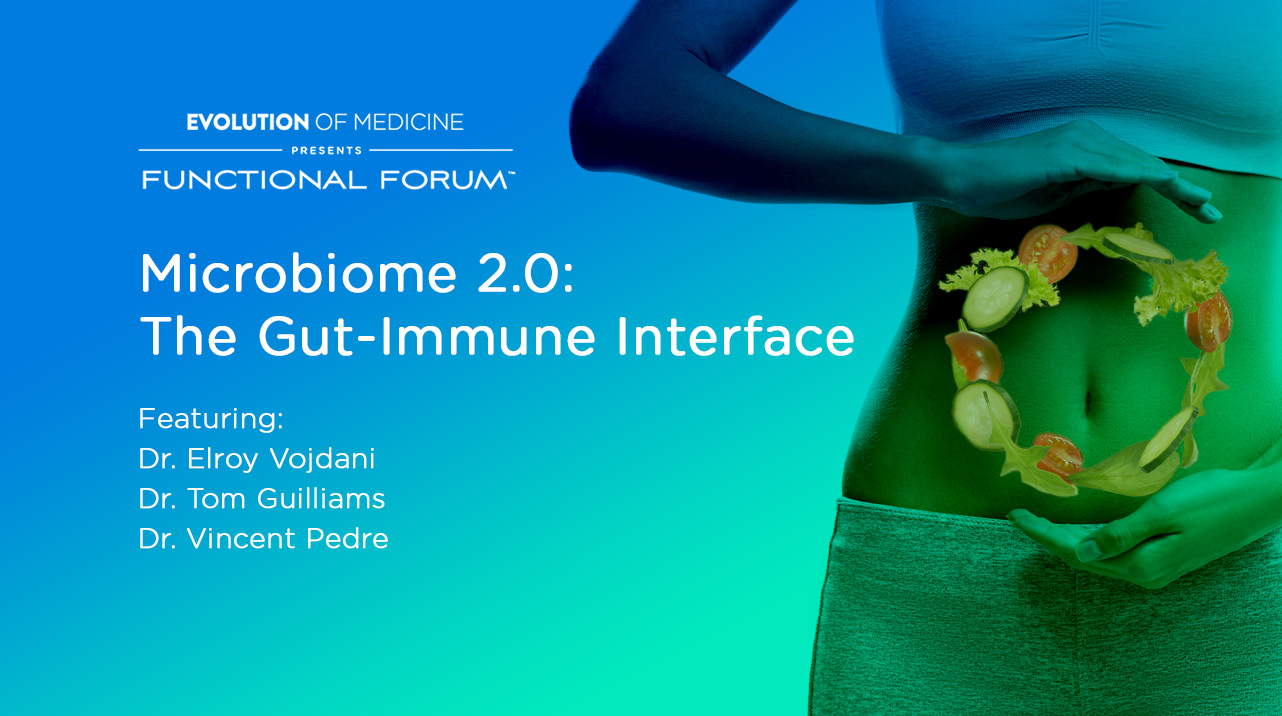 Dr. Elroy Vojdani
Dr. Tom Guilliams
Dr. Vincent Pedre

Evolution of Medicine is thrilled to announce our December Functional Forum in conjunction with the Personalized Lifestyle Medicine Institute. Back in October, we attended their conference held in Chicago that was curated by Dr. Jeffrey Bland, and we were grateful to be able to capture some of the best sections of the conference. Also, we got some footage of the attendees going deep into the gut and into the microbiome and its connection to the immune system.
We have special interviews and content from three leading educators. First, Dr. Elroy Vojdani, who is an autoimmune specialist and the son of the godfather of functional immunology, Dr. Aristo Vojdani. Dr. Vojdani is at the cutting-edge of understanding the gut and the immune system, and his presentation focused on how the immune system ages and what we can do to rejuvenate immune function.
The second speaker is Dr. Tom Guilliams, who has been on the Functional Forum before, and is one of the leading educators in functional medicine. He's well-known as a mythbuster and is always on the cutting-edge of the science. His talk was on the adaptability of the innate immune system and really showcases the important role the innate immune system plays in overall immune health. He shares some a really poignant and valuable content.
Lastly, we have Dr. Vincent Pedre who is America's gut doctor. In his segment, he takes you through a specific patient case showcasing not only the diagnostics, but also the therapeutics that he uses to resolve the case.
We'll also hear from some of the attendees, who come from a range of disciplines and practitioner journeys.
Whatever designation of practitioner you are, we think you'll get a lot out of this conversation—register for the December Forum today!