June Functional Forum:
AIC 2023 Wrap-Up
Monday, June 5, 2023 - 5pm PDT, 7pm CDT & 8pm EDT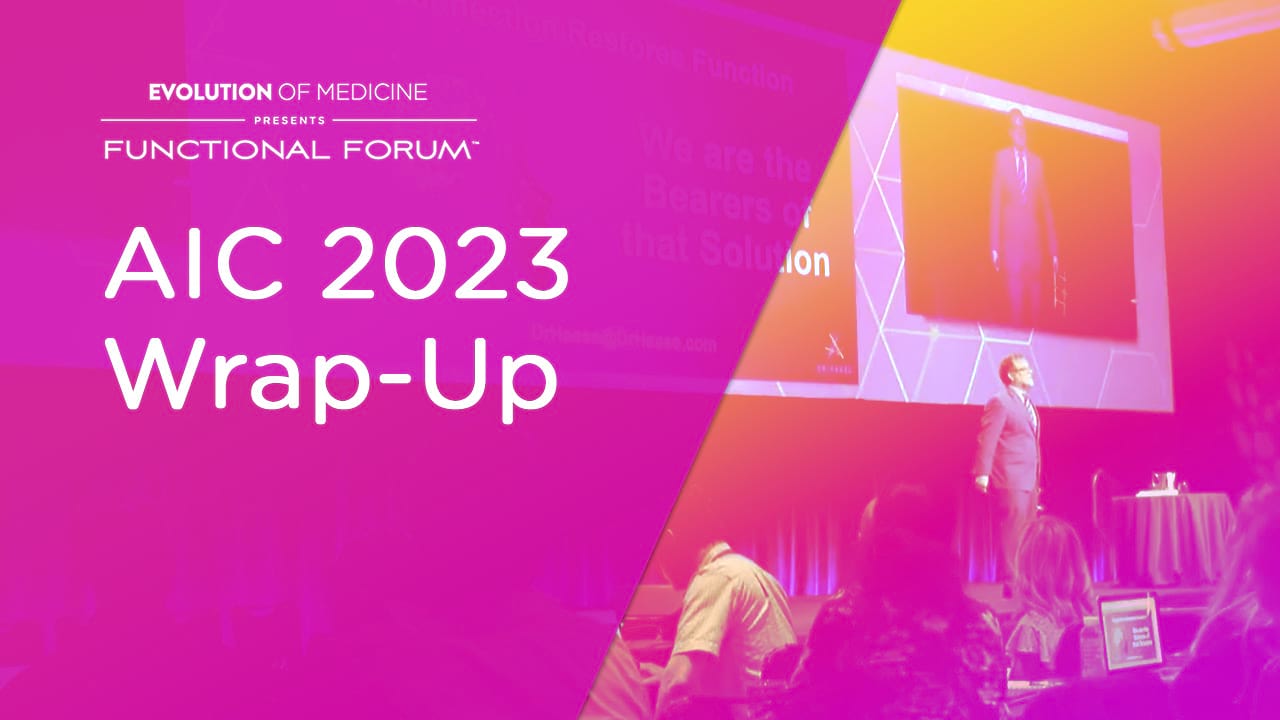 Evolution of Medicine is thrilled to be heading back to the Institute for Functional Medicine's (IFM) Annual International Conference (AIC). After the event, the Functional Forum will highlight keynote speakers and conversations with practitioners and community members from around the world.
Since 2015, Evolution of Medicine has brought our cameras to IFM's AIC, capturing the energy and spirit of the meeting and documenting the major presentation themes.
The content focus has varied over the years: In 2015, we learned about genetics; in 2016, the focus was on lifestyle; in 2017, we discussed brain health; 2018 was dedicated to autoimmunity; and in 2019, the talks connected the entire functional medicine community.
After three years of meeting virtually with IFM, we are happy to be getting together again in person.
We look forward to reconnecting with our community members as we continue to collectively grow the functional medicine ecosystem.
We hope you can join us for the June 2023 Functional Forum with additional highlights from our pre-party pickleball game and key content captured during the conference.
Check out our coverage of previous IFM AICs:
Who Should Attend?
Conventionally trained practitioners interested in functional integrative medicine
Generalists (primary care, family medicine)
Integrative Medicine (chiropractors, acupuncturists, physical therapists, dentists)
Specialists (psychiatrist, pediatrician, cardiologist, etc.)
Food focused practitioners (registered dieticians, nutritionists)
Lifestyle medicine, precision medicine and naturopathic medicine practitioners
Health coaches
Medical stakeholders
Digital health entrepreneurs
Can't Watch The Show Live?
Register and we will send you the replay!