June 2022 Functional Forum - Advances in Clinical
Functional Immunity!
Monday, June 6th, 2022 - 5pm PDT, 7pm CDT & 8pm EDT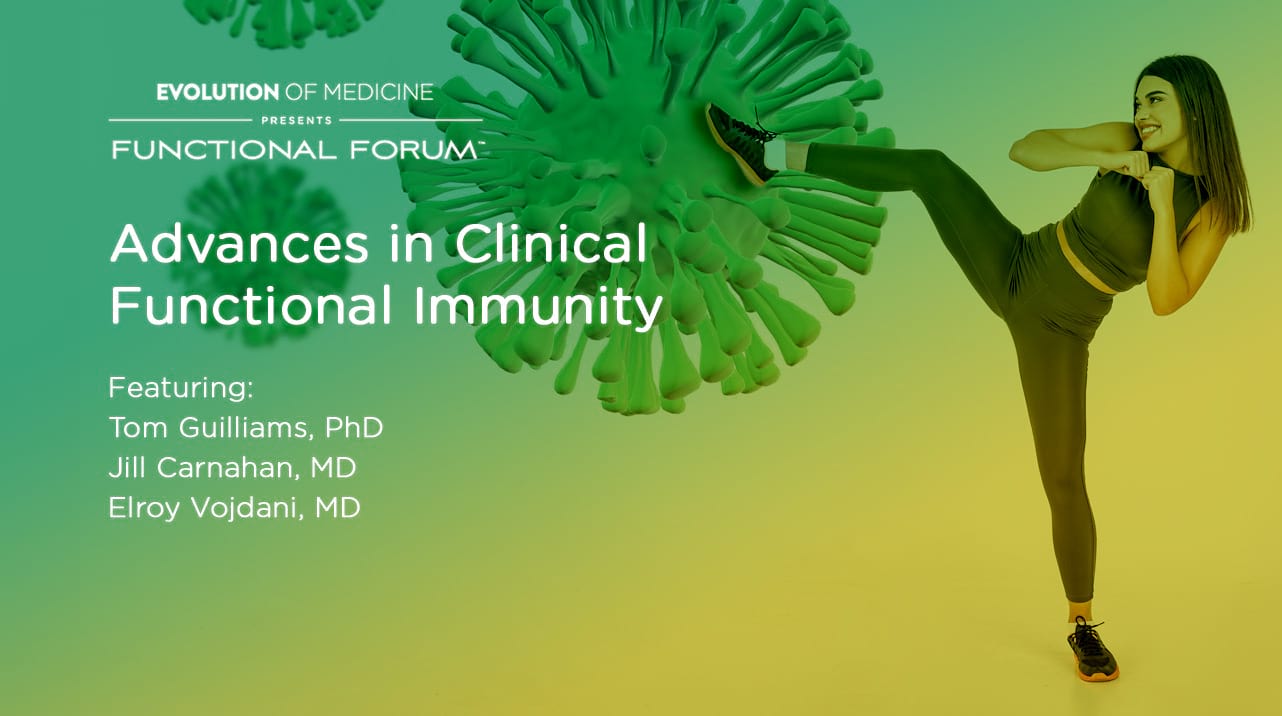 Tom Guilliams, PhD
Jill Carnahan, MD
Elroy Vojdani, MD
Evolution of Medicine is thrilled to present its 101st Functional Forum, recorded live at the PLMI conference outside of Chicago on May 13-14, 2022. We've covered dozens of conferences over the years, but this event was particularly successful.
The topic of the conference, "Advances in Clinical Functional Immunity," was both timely and relevant. The event was well-attended (sold out, in fact), the atmosphere was positively energetic, the speakers gave dynamite presentations, and everyone remained fully engaged.
This is a must-watch for clinicians treating biotoxin illnesses, like Lyme or mold, environmental toxins, autoimmunity, long COVID or related dysfunctional immune issues.
The June 6th Functional Forum will revisit some of the best moments from the conference, including:
 
Dr. Tom Guilliams' explanation of the importance of nutrition for a fully functional immune system
Dr. Jill Carnahan discussing exposomes and immunity, as well as how toxic load impacts disease and healing
Dr. Elroy Vojdani, a leader in functional immunity, sharing his robust knowledge of autoimmune and inflammatory processes
A panel discussion between all speakers
It was exciting, it was engaging, and it was memorable. We are thrilled to build off the energy of the PLMI event at our June Functional Forum. Please join us!
Who Should Attend?
Conventionally trained practitioners interested in functional integrative medicine
Generalists (primary care, family medicine)
Integrative Medicine (chiropractors, acupuncturists, physical therapists, dentists)
Specialists (psychiatrist, pediatrician, cardiologist, etc.)
Food focused practitioners (registered dieticians, nutritionists)
Lifestyle medicine, precision medicine and naturopathic medicine practitioners
Health coaches
Medical stakeholders
Digital health entrepreneurs
Can't Watch The Show Live?
Register and we will send you the replay!