July 2022 Functional Forum
Fatigue and Lipid Replacement Therapy
Monday, July 11th, 2022 - 5pm PDT, 7pm CDT & 8pm EDT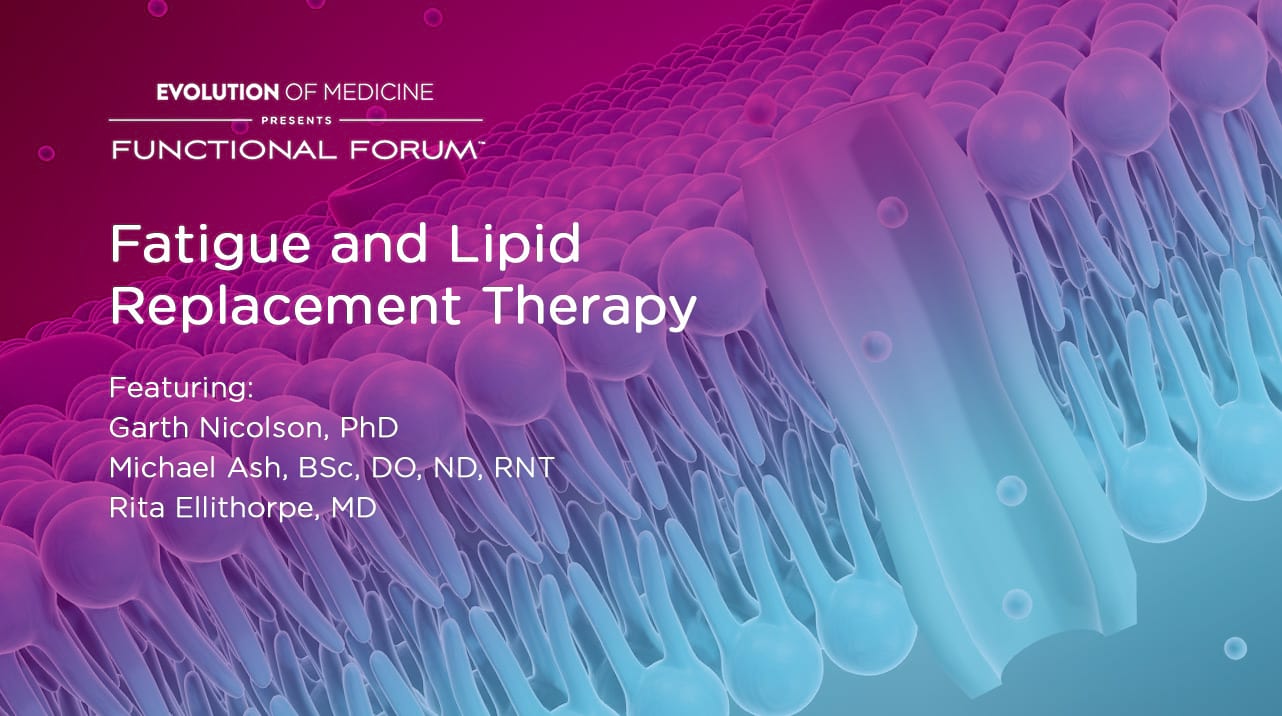 Garth Nicolson, PhD
Michael Ash, BSc, DO, ND, RNT
Rita Ellithorpe, MD
Evolution of Medicine is thrilled to announce the 102nd Functional Forum, which explores fatigue and Lipid Replacement Therapy (LRT).
LRT repairs cell membranes to improve cellular health. It is rapidly becoming the standard of care for physicians within our community who treat fatigue-related illnesses. For example, phosphatidylcholine and phosphatidylserine are frequently utilized to treat and repair damage from chronic illnesses and post-viral syndromes.
The research on this topic is growing, thanks largely to academic leader and our guest on the 102nd Forum, Dr. Garth Nicolson. Dr. Nicholson has developed several papers with Dr. Michael Ash, who was a recent guest on the podcast and will also speak at the Forum. They are experts on cell membrane integrity, mitochondrial function and clinical applications for LRT.
Also joining us will be Dr. Rita Ellithorpe, who brings extensive experience from a clinical perspective. Dr. Ellithorpe is well-published in peer-reviewed journals, and she is knowledgeable about nutritional therapies and treating viral-induced illnesses using a functional medicine approach.
We will present the July Functional Forum live so that you can engage with our speakers. We invite you to ask them questions for the Q&A session on Twitter, using #FunctionalForum.
Who Should Attend?
Conventionally trained practitioners interested in functional integrative medicine
Generalists (primary care, family medicine)
Integrative Medicine (chiropractors, acupuncturists, physical therapists, dentists)
Specialists (psychiatrist, pediatrician, cardiologist, etc.)
Food focused practitioners (registered dieticians, nutritionists)
Lifestyle medicine, precision medicine and naturopathic medicine practitioners
Health coaches
Medical stakeholders
Digital health entrepreneurs
Can't Watch The Show Live?
Register and we will send you the replay!